Final LEED Certifications for Meadow Ranch LEED ND Homes

On October 11th, ActiveWest Builders received LEED Platinum certification on the final seven homes in our Meadow Ranch neighborhood. Overall, 83% of the homes in this development received Platinum certification, the highest possible rating, and 17% received Gold certification, the second highest.

ActiveWest participated in the LEED for Neighborhood Development (LEED ND) pilot program from the very beginning of the 80-home Meadow Ranch project, and received LEED ND certification for the development in 2011. LEED for Neighborhood Development recognizes development projects that successfully protect and enhance the overall health, natural environment and quality of life. The rating system encourages smart growth and New Urbanism best practices by:
Promoting the location and design of neighborhoods that reduce vehicle miles travelled (VMT)
Creating developments where jobs and services are accessible by foot or public transit
Promoting an array of green building and green infrastructure practices, particularly for more efficient energy and water use
Protecting and conserving habitat, wetlands, water bodies, and prime agricultural lands through the maintenance of natural areas and "smart location" choices.
While we are very proud of these exceptional accomplishments, we are even more proud to continue to provide healthy, green, high performance homes for our buyers.

NIBCA Parade of Homes Awards

Congratulations to our awesome team for winning Best Energy Efficiency, Best Master Suite, and Best Interior Design and Layout at the 2018 NIBCA Parade of Homes! Come see our award-winning home this weekend in The Circuit @ Seltice at 3304 North Rosalia Road.

Tickets for the Parade of Homes are $5.00 each and can be purchased at any of the Parade homes. The hours are:
Friday – 1:00 pm to 6:00 pm
Saturday – 11:00 am to 6:00 pm
Sunday – 11:00 am to 4:00 pm
We hope to see you there!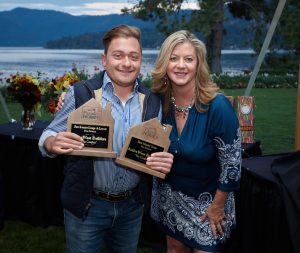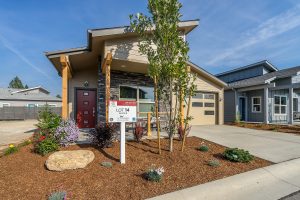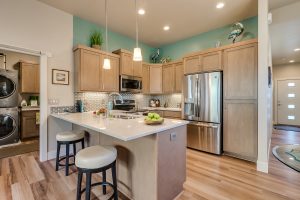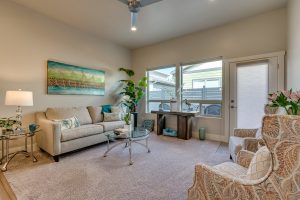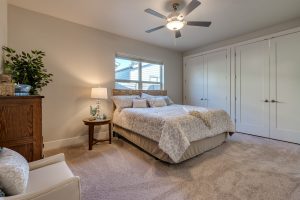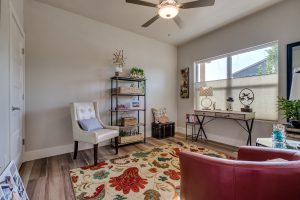 AWB Selected as 2017 LEED Power Builder

ActiveWest Builders has been chosen as a Power Builder by the U.S. Green Building Council (USGBC) as a part of the 2017 LEED Homes Awards, an annual campaign honoring projects, architects, developers, and homebuilders who are leaders and innovators in the residential green building market.

LEED Homes Power Builders are an elite group of developers and builders that have exhibited an outstanding commitment to LEED and the green building movement within the residential sector.

"Year after year, the LEED Homes Awards showcase the most inspired and efficient practices in the residential green building movement. This year is no different," said Mahesh Ramanujam, president and CEO, USGBC. "We know that comfort, safety, and security are important to every homeowner and resident and we are proud that LEED homes provide these and so much more. They are clean, efficient, financially sound and beautiful spaces that serve as backdrops for the lives of so many. The LEED Homes Award winners and their projects exemplify what it means to create a home that balances aesthetic appeal with real human and environmental needs."

The winners of the LEED Homes Awards include multi-family, single-family and affordable housing projects and companies who utilized innovative and effective sustainability methods in residential spaces in 2017.

Since 2007, ActiveWest Builders has certified over 100 homes in Coeur d'Alene, Idaho, as LEED Platinum or LEED Gold. Within a few months, we will have 80 certified LEED Platinum homes and 40 certified LEED Gold homes.

About the U.S. Green Building Council

The U.S. Green Building Council (USGBC) is committed to a prosperous and sustainable future through cost-efficient and energy-saving green buildings. USGBC works toward its mission of market transformation through its LEED green building program, robust educational offerings, an international network of local community leaders, the annual Greenbuild International Conference & Expo, the Center for Green Schools and advocacy in support of public policy that encourages and enables green buildings and communities. For more information, visit usgbc.org and connect on Twitter, Facebook and LinkedIn.

Indoor airPLUS Program

ActiveWest Builders is proud to be in partnership with the U.S. Environmental Protection Agency's Indoor airPLUS Program. Through this voluntary partnership, AWB has committed to promoting Indoor airPLUS qualified homes that provide homeowners with improved indoor air quality. Clean air is good for everyone's health, but it can be especially important to those with chronic respiratory conditions.

Indoor airPLUS builds on the foundation of EPA's ENERGY STAR requirements for new homes and provides additional construction specifications to provide comprehensive indoor air quality protections in new homes. To earn the Indoor airPLUS label, a home must meet strict guidelines set by the EPA for reducing poor indoor air quality. AWB was one of the first builders in the region to earn this label on a series of homes.

Construction specifications include the careful selection and installation of:
moisture control systems
heating, ventilating and air-conditioning systems
combustion-venting systems
radon resistant construction
low-emitting building materials
To learn more about the Indoor airPLUS Program, check out this YouTube video:

For more information about indoor air quality, or IAQ, visit the EPA's website here.

Dennis visits Nepal after volunteer work in India

Dennis traveled to India on March 15th as part of his ongoing commitment to volunteer work. We will feature more about this in a later post, but he is also taking the opportunity to spend some time in Nepal. Starting from Kathmandu, he hiked Annapurna Mountain from March 25th through April 1st with his guides Kumar and Harka. Along the way, they stayed at "tea houses" where they were fed by the families who lived there. While they were hiking through a valley with a 2,500-year-old Tibetan monastery, the lama invited him to attend the meditation and the tea ceremony that followed.

The beauty of the Himalayas, the compassion of the lamas, and the welcoming spirit of the people of Nepal have made this an experience he will cherish for many years to come.

Riviera Court Homes Win NAHB 55+ Awards

At the 2018 National Association of Home Builders (NAHB) International Builders Show in Orlando, Florida, ActiveWest Builders was presented with two Best of 55+ Housing awards for the model homes at Riviera Court. The Malbec model won the Gold Award and the Grenache model won the Silver Award in the category of Best 55+ Detached Home up to 2,000 Square Feet.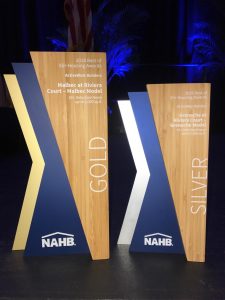 Dennis at the NAHB Board Meeting

At the January 2018 National Association of Home Builders (NAHB) council meetings, Dennis Cunningham was given a plaque to commemorate his leadership as 2017 Chairman of the 55+ Housing Industry Council Board of Trustees. Dennis will continue to serve on the council in 2018 as a Council Member.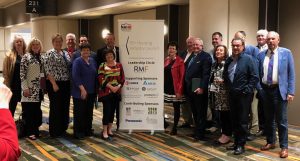 AWB Recognized at Idaho Philanthropy Day 2017

Matt's Place Foundation and North Idaho Building Contractors Association (NIBCA) received the award for Nonprofit Collaboration at the 2017 Idaho Philanthropy Day in Coeur d'Alene. Dennis Cunningham (far right) was in attendance to represent ActiveWest Builders' contribution to the collaboration by developing the neighborhood, The Circuit @ Seltice, and donating the lot for the Matt's Place Coeur d'Alene House Project.

Matt Wild, a former U.S. Marine, was diagnosed with ALS in 2015. He and his wife, Theresa (front center), founded Matt's Place Foundation to assist People with ALS (PALS) and their families.