NIBCA Parade of Homes Awards

Congratulations to our awesome team for winning Best Energy Efficiency, Best Master Suite, and Best Interior Design and Layout at the 2018 NIBCA Parade of Homes! Come see our award-winning home this weekend in The Circuit @ Seltice at 3304 North Rosalia Road.

Tickets for the Parade of Homes are $5.00 each and can be purchased at any of the Parade homes. The hours are:
Friday – 1:00 pm to 6:00 pm
Saturday – 11:00 am to 6:00 pm
Sunday – 11:00 am to 4:00 pm
We hope to see you there!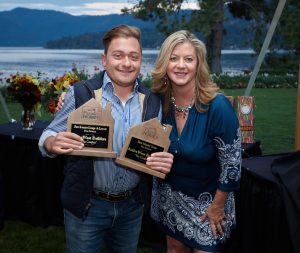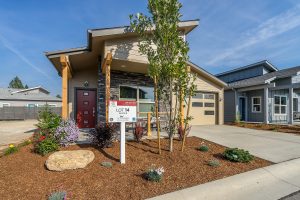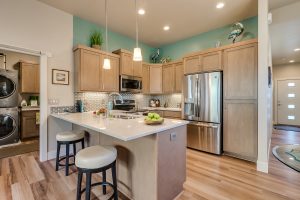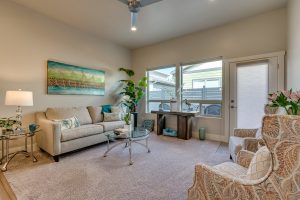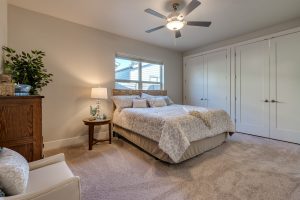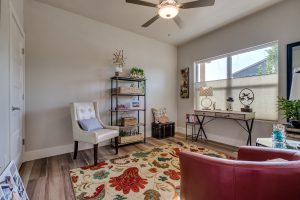 AWB Selected as 2017 LEED Power Builder

ActiveWest Builders has been chosen as a Power Builder by the U.S. Green Building Council (USGBC) as a part of the 2017 LEED Homes Awards, an annual campaign honoring projects, architects, developers, and homebuilders who are leaders and innovators in the residential green building market.

LEED Homes Power Builders are an elite group of developers and builders that have exhibited an outstanding commitment to LEED and the green building movement within the residential sector.

"Year after year, the LEED Homes Awards showcase the most inspired and efficient practices in the residential green building movement. This year is no different," said Mahesh Ramanujam, president and CEO, USGBC. "We know that comfort, safety, and security are important to every homeowner and resident and we are proud that LEED homes provide these and so much more. They are clean, efficient, financially sound and beautiful spaces that serve as backdrops for the lives of so many. The LEED Homes Award winners and their projects exemplify what it means to create a home that balances aesthetic appeal with real human and environmental needs."

The winners of the LEED Homes Awards include multi-family, single-family and affordable housing projects and companies who utilized innovative and effective sustainability methods in residential spaces in 2017.

Since 2007, ActiveWest Builders has certified over 100 homes in Coeur d'Alene, Idaho, as LEED Platinum or LEED Gold. Within a few months, we will have 80 certified LEED Platinum homes and 40 certified LEED Gold homes.

About the U.S. Green Building Council

The U.S. Green Building Council (USGBC) is committed to a prosperous and sustainable future through cost-efficient and energy-saving green buildings. USGBC works toward its mission of market transformation through its LEED green building program, robust educational offerings, an international network of local community leaders, the annual Greenbuild International Conference & Expo, the Center for Green Schools and advocacy in support of public policy that encourages and enables green buildings and communities. For more information, visit usgbc.org and connect on Twitter, Facebook and LinkedIn.

Riviera Court Homes Win NAHB 55+ Awards

At the 2018 National Association of Home Builders (NAHB) International Builders Show in Orlando, Florida, ActiveWest Builders was presented with two Best of 55+ Housing awards for the model homes at Riviera Court. The Malbec model won the Gold Award and the Grenache model won the Silver Award in the category of Best 55+ Detached Home up to 2,000 Square Feet.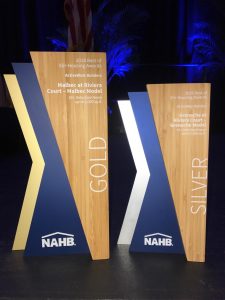 AWB Recognized at Idaho Philanthropy Day 2017

Matt's Place Foundation and North Idaho Building Contractors Association (NIBCA) received the award for Nonprofit Collaboration at the 2017 Idaho Philanthropy Day in Coeur d'Alene. Dennis Cunningham (far right) was in attendance to represent ActiveWest Builders' contribution to the collaboration by developing the neighborhood, The Circuit @ Seltice, and donating the lot for the Matt's Place Coeur d'Alene House Project.

Matt Wild, a former U.S. Marine, was diagnosed with ALS in 2015. He and his wife, Theresa (front center), founded Matt's Place Foundation to assist People with ALS (PALS) and their families.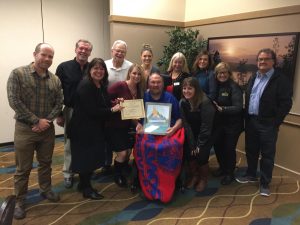 Riviera Court Model wins 3 POH Awards

The Riviera Court Grenache model won three Silver awards at the 2017 Parade of Homes, sponsored by the North Idaho Building Contractors Association (NIBCA). The awards are for Most Innovative Design, Best Master Suite, and Best Interior Design and Finish.